It was a ridiculously hot day in Barcelona, and my friend and I decided to try to brave the crowds at the Sangrada Familia. We were at the ticket booth, asking the woman at the counter about tickets, when my friend felt a tug at her pocket. She quick turned around, and saw a man run away. Thankfully my friend still had her purse and we began walking away.
We figured that was the end of it, until a large burly man came towards us. He identified himself as the police (showing us his badge) and wanted us to come with him. We were very confused, but then I remembered that there was a scam in Spain where individuals would pose as undercover cops and ask for money. You can see the full explanation below. I grabbed my friend and we began to run as fast as we could. I pulled her through the crowds, and across traffic lights. The man was following behind us still yelling.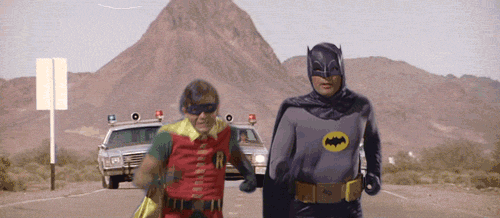 My friend was beginning to freak out and wanted to run into a building to hide. But we had booked tickets to the hop on hop off bus, and I figured heading there, where people who could speak Spanish and English, would be the best idea. We quickly ran over, and the man followed us! I thought going there would deter him! We quickly went to the guide and explained the situation, and kept pointing at the man, asking for help.
The man showed his badge once again, and the guide informed us he really was a cop! He had caught the two men who had tried to pickpocket my friend and needed her details to file a police report. The poor policeman had chased us down just for this! I felt so bad, but he was very nice and just laughed it off. Although I will say it is always better to be safe than sorry. If you can, double check people's credentials or find a tourist information centre or someone to help translate. You don't want to be scammed like in the video below!